When it comes to the internet, there is a relatively simple idea that many people tend to forget.
Paraphrasing Uncle Ben: with great freedom and power, comes a great responsibility. When people forget about that (just ask any Internet troll) and end up posting offensive content, you can report them and, hopefully, curb their behavior.
On YouTube, the reports are completely anonymous, so you don't have to worry about retaliation from the channel you choose to report. But, at the same time, the reports have no immediate repercussions.
For example, if you want to report a video with inappropriate content, it will not be deleted immediately. Someone has to review it and decide if the content really goes against the YouTube community guidelines, which often change and are always under scrutiny.
However, in some cases, a reported video may be affected by an age restriction to help ensure that it is not seen by those who are not mature enough to see it.
How to report a YouTube channel
Here's how to do it:
1. Go to youtube.com and sign into your account, if necessary.
2. Go to the page of the channel you want to report.
3. Click on their "About" section.
4. Click the flag icon under the Stats section and select "Report User."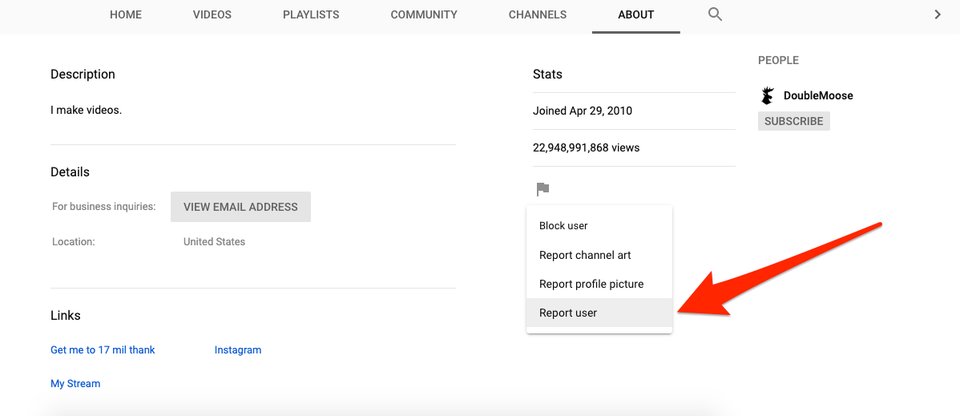 Alternatively, you can also inform the design of the channel or the profile picture of the user from that drop-down marking menu.
Or, if it is more appropriate, you can block specific videos to control what your children see, or you can also block certain channels to prevent those users from commenting on your videos.